Leading Social & Emotional Development Workshops
Zinco Education hosts a variety of specially designed workshops with a focus on social and emotional Learning (SEL) to help equip parents with the resources, insights, and skills needed to make a positive impact on their child's academic development and to deal with life's difficulties.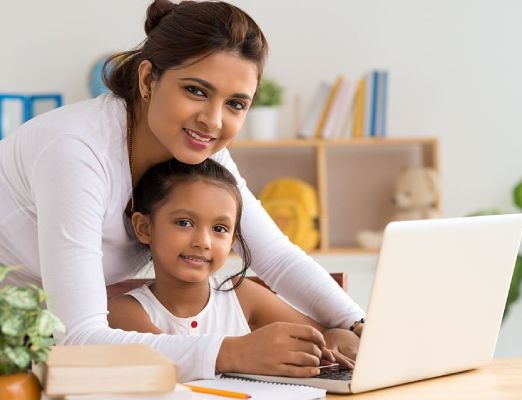 The Zinco Education Difference
Our English and Spanish SEL workshops augment the SEL skills parents are good at and provide strategies for the SEL skills they want to strengthen.
SEL skills can help children:
Heal from experiences with tragedy and violence,

Assist them with relationships in and out of school, and

Increase a sense of social cohesion and stability that can empower individuals to resist violent extremism even in difficult circumstances
Here's What Makes Our Parent Workshops Different
We cater to the unique needs of a community
Every school community is its own microcosm of society with unique challenges, obstacles, and stressors. To ensure our parent workshops are as effective as possible, we have a consultation with the principal of a school to better understand what the community is facing. We also perform stakeholder surveys to get the buy-in from parents and teachers. With this information, we're better suited to custom-tailor our services to meet the needs of your specific community.
We represent a wide range of perspectives
The Zinco Education team has decades of combined experience delivering high-quality, impactful, and insightful parent workshops. Many Zinco members also have previous experience working in the education sector. The rich experiences of all our team members and the unique perspectives each person brings are combined to inform our services to ensure they're always improving.
We have a track record of success
While other workshop providers consider their work completed once the event wraps up, that's when the Zinco Education team is just getting started. We routinely conduct in-depth surveys of program participants to get a clear picture of the impact our workshops have on the community. We take all of the feedback seriously and continue to change our offerings based on this constructive criticism. Participants continue to learn as we improve.
Our humble beginnings started in 2008 when we supported Olive Vista Middle School in LAUSD to increase student achievement in Language Arts. Since then, Zinco Education, Inc. has grown to having supported 200 K-12 schools with over 35 thousand students in Long Beach USD, Montebello USD, LAUSD, ABC Unified and other school districts in Los Angeles County.