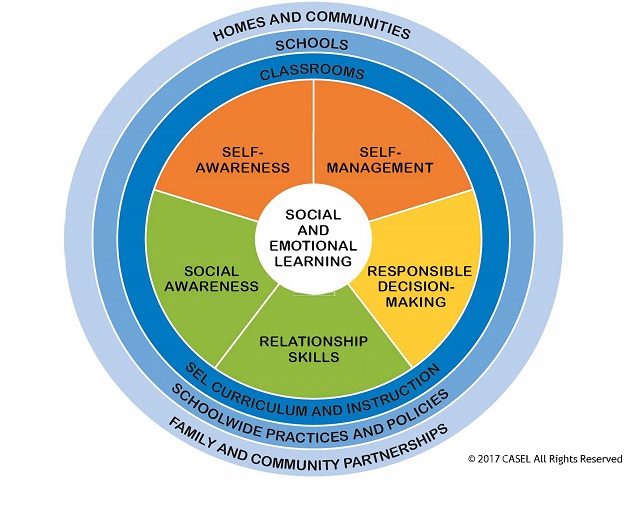 SEL Personalized Workshops
We offer five workshops based on CASEL's five SEL competencies. The workshops are 2 hours in length.
Self-awareness: the ability to recognize one's strengths and limitations with a sense of confidence and purpose
Self-management the ability to manage one's feelings and behavior, including handling stress
Social awareness: the ability to understand the perspectives of others, including those from diverse backgrounds
Relationship skills the ability to communicate clearly, listen actively, and work collaboratively to problem solve
Responsible decision-making the ability to evaluate the benefits and consequences of various actions
Here's what makes our parent workshops different:
During the workshops, we provide parents with a wide range of insights, tips, suggestions, and resources to put them in the best position to support their children
Based on the SEL skills parents want to enhance, they are provided with specific strategies they can practice at home, work or in the community.
The assessment is a strength-based assessments. It is meant to highlight positive social and emotional behaviors. This helps parents identify skills they are already good at and to understand strength areas which they want to enhance.
For example, if a parent rates high in self-management skills but low in Relationship Skills, we will provide specific strategies that can help improve their relationship skills.